The Science
Modern Science for the Modern Couple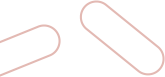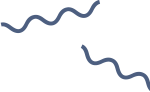 Fuel your preconception health to support egg quality, promote hormonal balance, and overall health.*
Vitamin C
Vitamin B6 and B12
Vitamin D
Vitamin E
Zinc
Vitamin K2
Folate
Chromium
Choline
We left out Vitamin A because it can be harmful in the earliest stages of pregnancy.*
In the earliest stages of pregnancy, both you and baby need a special set of nutrients to support critical early growth. We also include a no nausea blend to help alleviate morning sickness.*
No Nausea Blend to Help Ease Digestion*
Vitamin B12
Vitamin B6
Minty essence
VitaCholine™ is a higher quality form of choline for easier digestion*
Chelated form of iron for easier digestion*
Vitamin B6
Folate, Choline and B12
Neural blend with methylated forms of B vitamins supports baby's brain and spinal cord development*

Vitamin D

Iodine

Zinc
Beli is packed full of nutrients to help support increased nutrient needs to support baby's growth and mama's health*
Vitamin C
Vitamin D
Folate, B12, Choline and Iodine
Vitamin K2
Iron
Iodine
Magnesium
Zinc
As you enter your final months of pregnancy you and your growing baby need a special set of nutrients to support baby's immune development and help you prepare for labor and delivery*.
Vitamin C:
Helps prevent high blood pressure and preeclampsia
Vitamin D:
Reduces risk of preeclampsia, low birthweight, and preterm birth
Folate and B12:
Builds healthy blood levels to help prepare for delivery
Promotes healthy energy levels for mama
Calcium:
Supports digestion, eases heartburn, and aids in baby's bone formation
Magnesium:
Labor Prep:
Iron and Vitamin K2 support increased blood volumes and strengthens and tones uterine wall to prepare for c-section or delivery
After your baby is born, it is extremely important to continue taking your vitamins. Beli is formulated with nutrients to help mama and baby continue to be healthy and thrive after delivery and throughout your post pregnancy journey.*
Vitamin D:
Supports healthy breastmilk production
Vitamin E:
Supports immune and heart health
Vitamins B6 and B12:
Helps to regulate appetite and boost energy
Choline
Passes through breastmilk to support brain development
Iron
Magnesium
Dad – this is your legacy – your job is to bring the best genes you can to the equation. In this case, quality is just as important as quantity for conception.*
Without enough sperm, the chances of conception lowers. Beli is formulated with ingredients to help promote healthy sperm.*
Vitamin B12
Zinc
Shilajit
L-Taurine
Zinc
No matter how much sperm you have, it means nothing if something happens to them before they're mature enough to do their job.
Selenium
L-Carnitine
Zinc
CoQ10
L-Carnitine
Folate
It really doesn't matter how much sperm you have if it isn't high quality. The sperm cells most important task is their ability to fertilize the egg. The healthier the sperm cells are, the higher the probability of achieving a successful pregnancy.*

Vitamin C
Zinc
Folate
Vitamin D
Vitamin B6
L-Arginine
Vitamin E
Sperm motility is vital for conception. In order to achieve their goal of fertilizing an egg, sperm have to swim strongly enough to cover what is, given their tiny size, quite a marathon.*

Vitamin C
Zinc
Vitamin D
CoQ10
N-acetyl-l-cysteine
The sperm's journey to the egg is the race in which only one sperm cell will make it to the finish line.

Vitamin D
Vitamin E